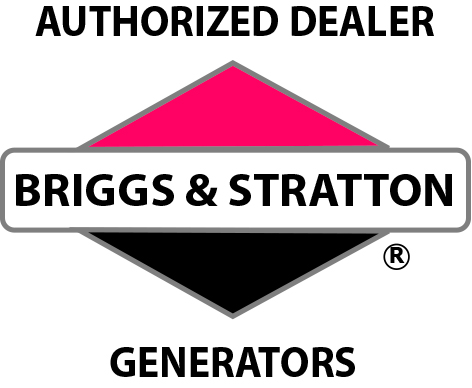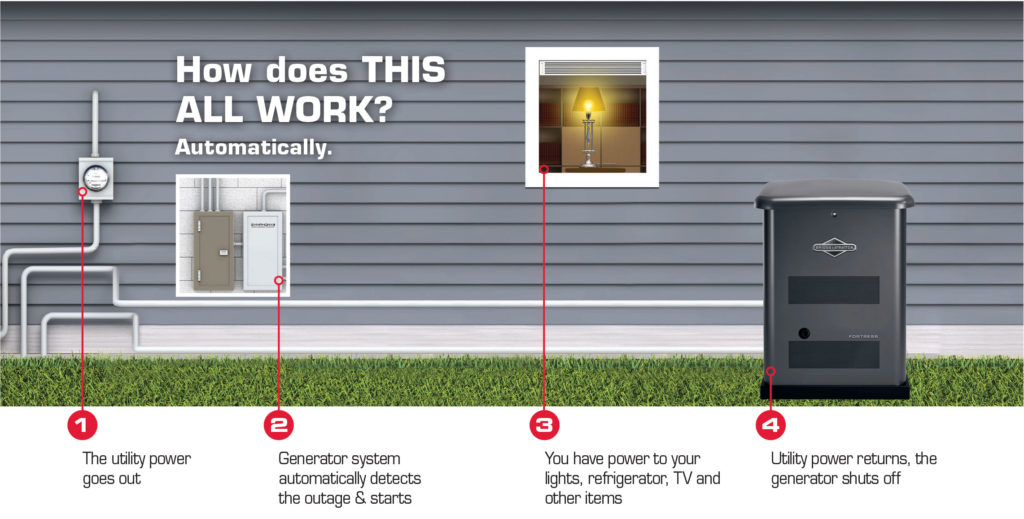 FREQUENTLY ASKED QUESTIONS
Usually installed outside next to your electric meter or inside right next to your circuit breaker box, a transfer switch is the brains behind your generator system. Its only job is to sense when your power is out and "switch" it to and from your generator.
The differences have to do with the steps needed to have emergency power flowing into your house in the event of a power outage. Portable systems are wheeled units that require you to roll the generator outside, start it up, and hook it up to a power inlet box. From there you must go to the transfer switch panel installed near your circuit breakers and switch the power coming into your house from the main line to the generator running outside. After the power from your local utility is restored, you are required to reverse the setup process. Regular standby generators feature automatic operation, run on natural gas or liquid propane, and are permanently installed to your home's electrical system.
Yes.
Synergy Electric, Inc. can set up a service plan based on your individual needs.
Standard packages include yearly service (oil change, plugs, filters, and visual inspection).
For more information please CONTACT US
Yes. All  Briggs & Stratton generators provide ultra-smooth power from your backup generator which is just as safe as what your normally have coming out of the wall socket. The spikes or surges that accompany power generation are just a normal aspect of electricity. However, when considering sensitive or expensive electronics, like your home computer or microwave running off a wall outlet, you should use a goof surge protector to guard against small influxes of power.
Managed power means just that - although you will have full access to your homes many appliances, due to the high wattage requirements of some appliances like your stove or electric clothes dryer, you may need to prioritize your needs rather than using both items at the same time.
For example, if you want to cook a turkey and dry your clothes, the system's efficient management would only allow you to manage these tasks one at a time.
All of the Standby Generator Systems are designed to exercise once a week for twenty minutes. All you have to do is program when you want this task to be performed and it will start up automatically. During this time it will not only lubricate the engine, but it will also run a diagnostics check. If there are any problems with this process, an LED display located inside the front access panel will alert you.